Speakers
Champions of Business is always looking for speakers that share Junior Achievement's same passion for inspiring and developing our future leaders. The attendees of this event come back year after year to celebrate greatness in Northcentral Wisconsin, while supporting business and economic education for today's youth. Having a Keynote Speaker with the same level of enthusiasm for entrepreneurship, leadership, and business ethics is a crucial piece to an inspiring and energizing evening. If you're interested in speaking for Champions of Business, please contact Mari Stein, Senior Regional Director of Junior Achievement of Wisconsin, Northcentral District.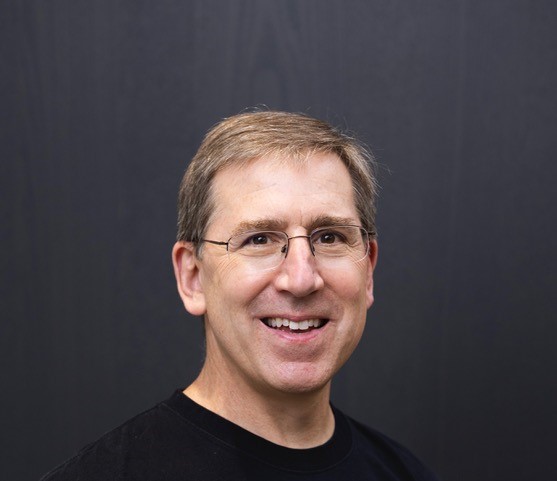 Pete Wurman is director at Sony AI America, which he joined in 2019 when Sony acquired Cogitai, the AI startup that he worked for. Pete and his team at Sony research ways to bring modern AI techniques to modern video games. Their work was recently featured on the cover of Nature.
Pete is best known for his work as a technical co-founder of Kiva Systems, the Boston-based company that pioneered the use of mobile robotics in warehouses and distribution facilities. Pete joined Kiva in 2004 with Raff D'Andrea to help founder Mick Mountz bring his vision to life. As CTO, Pete was responsible for the system architecture and decision-making algorithms. In May of 2012, Kiva was acquired by Amazon.com, and has subsequently deployed more than 500,000 robots to Amazon warehouses. In 2022, Mick, Raff and Pete were inducted into the National Inventors Hall of Fame for their work on Kiva.
Prior to joining Kiva, Pete was an Associate Professor of Computer Science at North Carolina State University. Pete's teaching and research focused on electronic auctions, multi-agent systems, and resource allocation.
Pete earned his Ph.D. in Computer Science from the University of Michigan in 1999, and his B.S. in Mechanical Engineering from M.I.T. in 1987. He graduated from Wausau East High School in 1983.
Pete and his wife live in the Boston area. His three sons and their significant others all live in Chicago.
---
Dr. Brad Peck Former Principal & Educator, Wausau East High School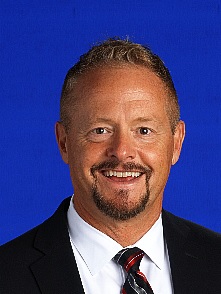 Enthusiasm, compassion, a positive attitude and a high standard of excellence are the greatest gifts we can give young adults to motivate and prepare them to succeed in our workforce. These are the attributes and values Dr. Brad Peck worked to instill in his students during his 31.5 years of teaching, coaching and mentoring students in public education. Today, our young adults are facing the most challenging school years in our nation's history! Now, more than ever before, our students need the mentoring and modeling of our business community to help them develop the proper mindset to handle their next big step in life!
A Wisconsin Badger to the core, Dr. Peck earned his BS in English and Communication, an MS in Educational Administration and a Ph.D. in Educational Administration at the University of Wisconsin Madison. During his career, he taught and coached at DeForrest High School in DeForrest, Wisconsin; Joliet East High School in Joliet, Illinois; and at Wausau East High School in Wausau, Wisconsin. He was an associate principal at Eau Claire Memorial High School and Wausau East High School. Dr. Peck retired at the end of the 2019-20 school year. He finished his career as the principal of Wausau East High School where he served students, staff and the Wausau community for 24.5 years. In 2011, Dr. Peck was named Wisconsin High School Principal of the Year - a recognition that he credits to the amazing students and staff he had the privilege of working with at Lumberjack High.
Dr. Peck truly loves the Wausau community and stays involved. He is a member and Past-President of the Rotary Club of Wausau. Currently, he serves on the board of directors of the Aspirus Health Foundation, Aspirus Institutional Review Board, Northern Valley Industries, and the UW Wausau Campus Foundation. He also chairs the Aspirus Scholar's Medical School Scholarship Committee. Most recently, he has joined the Workforce Training and Professional Development Team at NTC as an adjunct instructor.
Happily married, Dr. Peck and his wife, Lisa, have 2 grown children. Together, they share and enjoy their free time visiting their children, hunting, golfing and their true passion - fly fishing!
---
Bert Sartori President, Sartori Cheese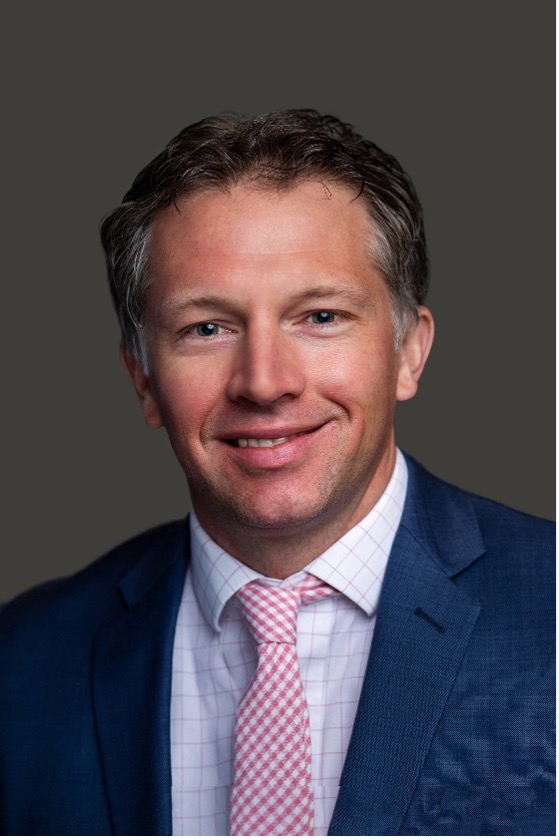 Bert Sartori is a fourth-generation family member and the President of Sartori Cheese, a family owned company specializing in artisan, award-winning cheese. Since 1939, Sartori Cheese has crafted cheese that honors its Italian traditions while embracing the ingenuity of its team members. With each award and innovation, Sartori Cheese solidifies its role as an industry leader and reaffirms its mission to make the Best Cheese In The World.
Bert holds an MBA from Kellogg School of Management at Northwestern University, is a licensed cheesemaker, and has over 15 years of progressive experience in finance, operations, and business development. With a passion for innovation, continuous improvement & team development, Bert has led Sartori Company to sustained growth across all segments of the business.
Bert & his wife, Laurel, live in Crystal Lake, Wisconsin and are the proud parents of three girls and a golden retriever.
---
John Noel Entrepreneur & Philantropist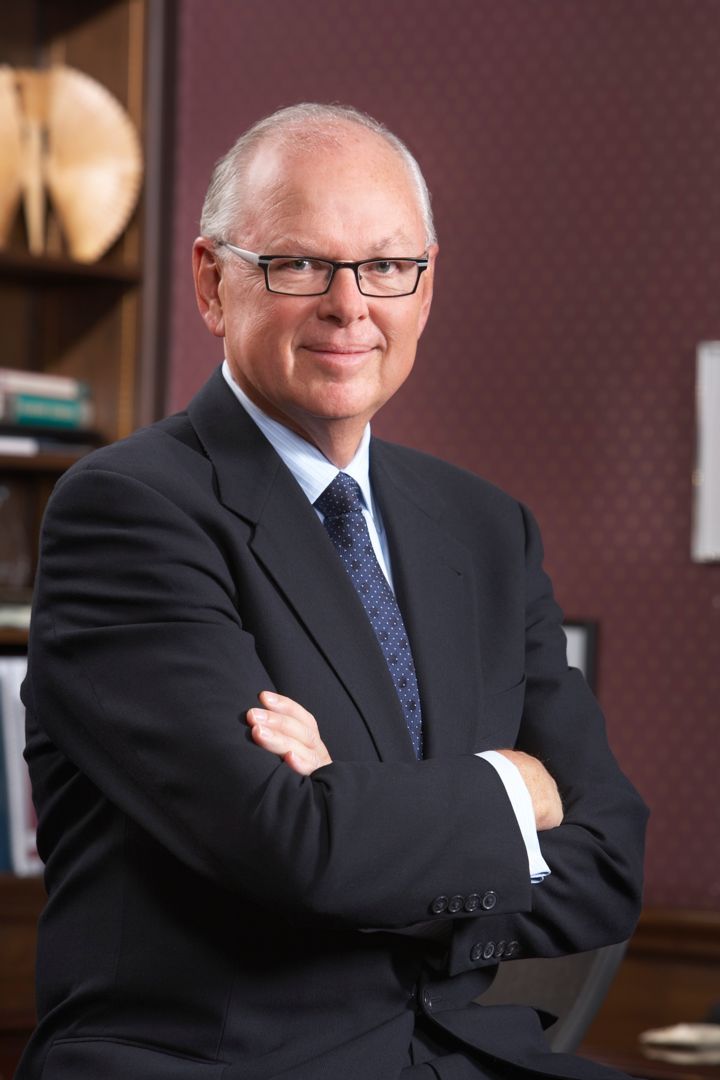 John M. Noel is an American entrepreneur and philanthropist who has created thousands of jobs in Central Wisconsin. Over his illustrious career, John served as founder and/or CEO of Travel Guard International, Compass Properties, Berkshire Hathaway Travel Protection, Marathon Travel, MultiNational Underwriters, My Assist and Insure America.
Noel is a native of Wausau and a graduate of the University of Wisconsin – Stevens Point. After graduating, he took a position with Sentry Insurance, where his responsibilities included underwriting, marketing and management of the company's international property/casualty business. At the age of 36, Noel was named vice president of Sentry's International Division.
In 1985, John Noel left his job as vice president of Sentry Insurance's International Division to found Travel Guard, a provider of international travel insurance and assistance. Under Noel's leadership, Travel Guard evolved into a worldwide leader through its well-earned reputation for unparalleled service, and a value-based approach to doing business. When Travel Guard was acquired by AIG in 2006, Noel remained as Travel Guard's CEO until 2009. In 2014, Noel sold MyAssist and Insure America to create Berkshire Hathaway Travel Protection. He served as its President until May of 2015 when he moved into an executive advisory role for personal and health reasons.
Throughout his career Noel has earned numerous awards for his business success, including the Ernst & Young Entrepreneurs of the Year, State of Wisconsin Exemplary Employer Award, University of Wisconsin Regent Partnership Award and the President's Award, presented by the Portage County Business Council. In 2016, Noel was inducted in Junior Achievement Wisconsin Business Hall of Fame.
John and his wife Patty are committed to initiatives that help children, the disadvantaged and that promote diversity. In 1996, the Noels created The Noel Compass Scholar Program -- a privately funded initiative that provides a full scholarship and paid internship to students of color from Wisconsin's urban communities.
In 1993, the Noels established Make A Mark – a nonprofit humanitarian project that funds sustainable building projects in developing countries. The current focus is a cooperative effort with the University of Wisconsin-Stevens Point called Trees4Children --an initiative that is growing Melia trees for lumber. The income generated by the project helps support more than 1,000 HIV/AIDS affected children and elders living in the Nyumbani Village in Kenya.
The Noels also co-founded the Boys and Girls Club of Portage County and are major benefactors of the University of Wisconsin-Stevens Point, including a substantial gift for the renovation of the Noel Fine Arts Center. The Noels were honored with the Franklin Covey Humanitarian Service Award for their humanitarian efforts and also received honorary Doctorate degrees from their alma mater – the University of Wisconsin-Stevens Point (UWSP). "John and Patty have changed the world," said UWSP Chancellor Bernie Patterson. "I know of no other individuals who live their values on a daily basis more than John and Patty Noel."
---
2018
Ryan Gallagher President, Rocket Industrial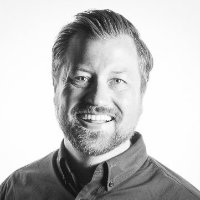 Ryan Gallagher is the grandson of Champions of Business recipient Ray Goldbach, who—with his wife Marie—founded Marathon Cheese. Ryan's business perspectives were influenced greatly by his grandparents, particularly by Marie—one of Ryan's, "best friends and greatest mentors." Ryan joined Rocket Industrial (Marathon's sister company) in 2012 as head of Strategic Planning, and since 2014 has led as President, in its quest to rethink packaging design and engineering to help clients throughout the U.S. "Package with Less."
Ryan's early career involved hosting a syndicated radio show from Tampa, then advanced into digital and brand management, working in consumer research and strategic planning. His clients included Sprint, Audi, Haagen-Dazs, and Sauza/Hornitos Tequila, where he advised leadership teams, and was awarded trips to SxSw, and Cannes Lions for his work.
A purpose-driven company, Rocket Industrial recently launched "Project100K" to help children dying from starvation, and has also begun "The Million Pound Promise" with the goal of reducing a million pounds of "over-packaging" annually. In recent years, the company has seen record growth, and was recognized in 2016 & 2017 as a "Great Place to Work" by Fortune & The Great Place to Work Institute. Ryan sits on the board of the United Way, UWMC's Foundation, and the Marathon City 2020 Economic Development Committee. He graduated from UW-Madison's School of Journalism, and received his Master's from Virginia Commonwealth University's Brandcenter. He is a graduate of Purdue's "University of Innovative Distribution," is a member of the Institute of Packaging Professionals, and the Sustainable Packaging Coalition. Ryan lives in Wausau with his wife Mary and their six-month-old son Jude.
---
Bruce Bright President & CEO, On Target Leading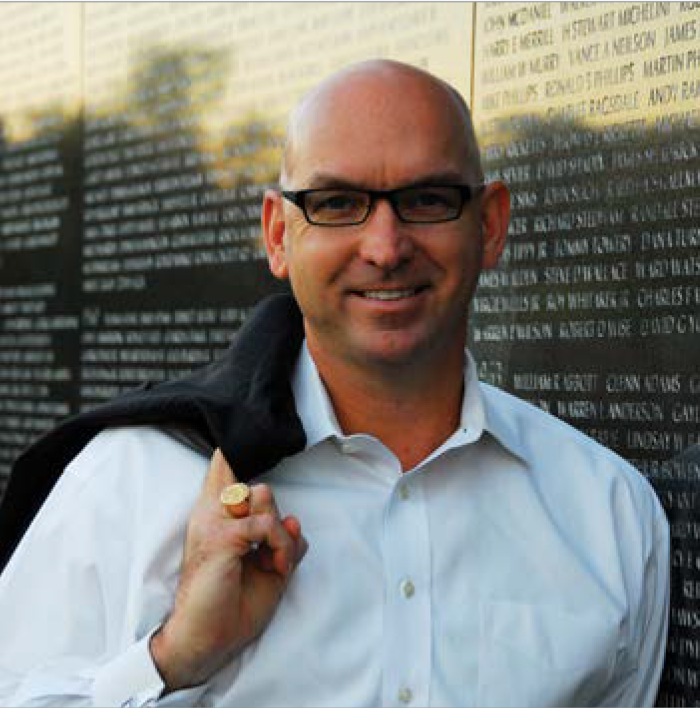 Bruce spent 28 years in service with the U.S. Marine Corps. His service includes four years as a Marine Infantryman and 24 years as a Marine F/A-18 Fighter Pilot. Before retiring in 2007, he logged over 3,000 flight hours including two combat tours in the Middle East. His personal decorations include the Defense Meritorious Service Medal, the Meritorious Service Medal; the Air Medal with 1 strike/flight award, the Joint Commendation Medal, five Navy Commendation Medals (one with the Combat Distinguishing Device) and the Aerial Achievement Medal.

After a stellar career in the U.S. Marine Corps, Lt. Col Bruce Bright traded in his flight suit for a business suit. Bright joined the civilian workforce as Director of Business Development for The Sanders Trust, a real estate investment trust in Birmingham, AL. There he earned the prestigious designation of CCIM (Certified Commercial Investment Member) and was recognized as an expert in the disciplines of commercial and investment Real Estate. He has personally been involved in over $100 million in investment transactions since 2007.

Bruce has a strong desire to help and encourage people using the experiences and lessons he has learned in business and in life. Founder and CEO (Chief Energy Officer) of On Target Leading, Bruce now enjoys motivating others with his speeches, seminars and coaching.
---
Bart Starr, Jr.
Founder, Starr Enterprises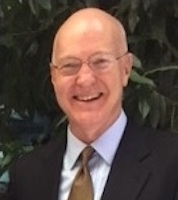 Bart Starr, Jr. was born October 6, 1957 in Green Bay, WI as the oldest son of former Green Bay Packers quarterback and coach, Bart Starr, and his wife, Cherry Starr. Following his graduation from the University of Alabama in 1980 and University of Alabama School of law in 1983, Starr founded Performance Futures, a firm designed to be a bridge between speculative investors and professional managers in the commodity futures markets. The firm eventually became Starr Enterprises and advises approximately 500 individual investors. Starr, Jr. continues with financial consulting and wealth management for a small number of athletes and businessmen. In 1990 he became co-founder and partner of Starr Sanders Properties, a real estate firm focused on developing and managing medical office buildings. The SSP was acquired by Healthcare Realty Trust, a REIT, in 1996.
Following in his father's footsteps, Bart Starr, Jr. is known for his philanthropic efforts, which align with Junior Achievement's commitment to excellence in ethics and mission to inspire young people to succeed in a global economy. He is a supporter of numerous charities benefiting youth an education, such as Rawhide Boys Ranch, the non-profit founded by his father in 1965 to provide residential programs for at-risk adolescent boys.
Bart Starr, Jr. witnessed first hand the perseverance, leadership, and character that made his father a champion both on and off the field. Mr. Starr shares the valuable lessons he learned growing up as the son of a Super Bowl champion, Most Valuable Player, NFL Hall of Famer, and famous philanthropist. Bart Starr, Jr. is the father to three daughters and very proud "Papa" to grandsons, Bryan Jackson and Teddy Lambert.
---
2015
Dave Skogen Former CEO, Festival Foods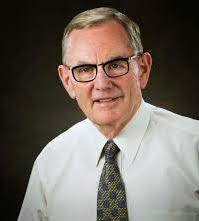 Dave Skogen has been in the grocery business for six decades. Growing up, he was an athlete and had visions of one day being a coach. Today, he coaches and teaches in a supermarket instead of an athletic field.
In 1989, while owning Skogen's IGA stores, Dave was named 'IGA Retailer of the Year'. One year later, in 1990, the first Festival Foods store opened. The Skogen family currently operates 20 Festival Foods stores and has over 5,000 employees throughout Wisconsin.
In 2005, Dave was named 'Wisconsin Grocer of the Year'. Dave and his wife, Barb, were named 'Outstanding Philanthropists' in 2007 by the Association of Fundraising Professionals – Upper Mississippi Valley Chapter for their community involvement. Dave and Barb have been married for over 50 years. They have two children – Mark, who is the President and CEO of the company, and Sue, who is a stay-at-home mother. They are the grandparents of four lovely grandchildren.
In 2013, Dave wrote a book called Boomerang! Leadership Principles that Bring Customers Back.
---
2014
Kevin Hermening CEO, Hermening Financial Group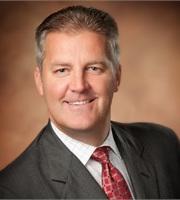 Kevin Hermening is a Certified Financial Planner and Certified Wealth Strategist, and is the CEO of Hermening Financial Group LLC, with five offices located throughout the state. He has been has been regarded as an active community volunteer, small business owner, and Marine Corps veteran.
He was the youngest of the Americans held hostage for 444 days at the U.S. Embassy in Iran from 1979 to 1981, after Islamic terrorists captured the entire diplomatic staff. Following violent protests after the Shah of Iran was admitted into the United States for medical care, the entire diplomatic staff was captured on November 4, 1981. The hostages were freed on January 20, 1981, Inauguration Day in the U.S.
Mr. Hermening served a total of 13 years in the Marine Corps, and received an Honorable Discharge in 1994. He is the recipient of the U.S. State Department's Award for Valor, and received the Prisoner of War Medal, and the Defense Meritorious Service Medal, the nation's highest peacetime military decoration, from the Department of Defense. He has been involved in national, state and local politics for many years and has twice been a candidate for the U.S. House of Representatives and the State Legislature.
Mr. Hermening challenges all Americans to remember daily the sacrifices that those who wear the uniform of their nation make in service to our nation.
---
William Hsu
Vice President of Operations, Hsu's Ginseng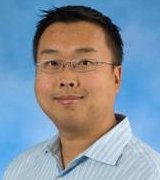 Will Hsu moved back to his hometown of Wausau to help run the family's businesses in 2011. His parents, Paul and Sharon Hsu, started Hsu's Ginseng Enterprises, Inc. in 1974 here in Wausau, WI. His current responsibilities span the day-to-day operations of the company, corporate strategy, and new business development, as well as managing external transactions between Hsu's and other family owned organizations, such as Hsu Ginseng Farms, Hsu Growing Supply and Hsu's foreign operations in Asia.
As a native son, Will graduated from East High School in 1994. He went on to graduate with honors and distinction from the University of Wisconsin-Madison in 2000 with a triple major in Finance, Chinese Language & Literature, and East Asian Studies. After graduation, he worked for General Mills, Inc. until matriculating at Harvard Business School in 2004. Will obtained his MBA in 2006 and returned to General Mills' Finance Leadership Development Program, where over the next five years, he was assigned managerial roles moving him from Boston to Phoenix and eventually back to Minneapolis.
In his free time, Will enjoys serving as an Executive Board Member for the Wisconsin Alumni Association based in Madison, WI and cheering on the state's collegiate and professional sports teams. Will and his wife, Jenny, are members of First Presbyterian Church of Wausau.
---
Dick Johnson Executive Vice President, Footlocker, Inc.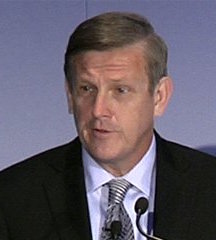 July 1, 2011, Dick Johnson was named the Executive Vice President and Group President – Retail Stores for Foot Locker, Inc. In this role, Dick is responsible for the Company's domestic and international stores, as well as business development.
Prior to his current role, Dick was President and CEO of Foot Locker, Lady Foot Locker, Kids Foot Locker & Footaction. He previously served as President and Chief Executive Officer of Foot Locker Europe, from August 2007 to January 2010. From 2003 to 2007, Dick held the role of President and Chief Executive Officer of Footlocker.com/Eastbay and also served as Vice President of Merchandising at Eastbay, after joining the company in 1993.
Before joining Eastbay, Dick worked for Graebel Van Lines, General Motors, Electronic Data Systems and Wausau Insurance Companies.
Dick has a Bachelor of Arts degree from the University of Wisconsin - Eau Claire. He and his wife Mary have two sons and live in NYC but still consider Northcentral Wisconsin to be home as they have a place near Sayner.
---
Herman Cain Former CEO, Godfather's Pizza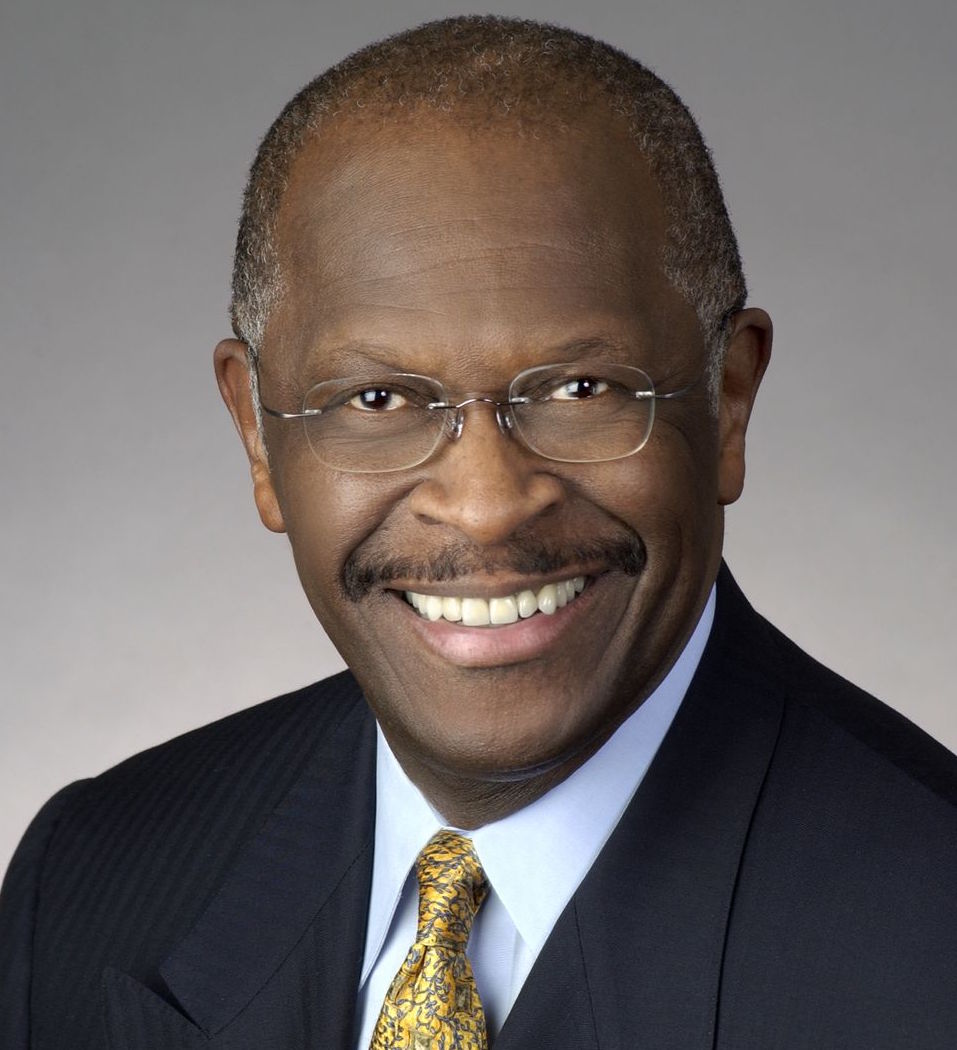 Herman Cain was raised in Atlanta, Georgia. He grew up poor, but he grew up happy. Things weren't always easy, but he learned from his parents that if he kept his faith in God, himself and the greatest country in the world, he to could achieve his American Dream.
He enjoyed successful careers at the Coca-Cola Company and later moved to the Pillsbury Company before accepting a call to become CEO and President of Godfather's Pizza, a company teetering on the edge of bankruptcy. In 14 months, he turned the company around and ultimately led his management team to a buyout of the Godfather's Pizza.
He became Chairman of the Board of Directors of the National Restaurant Association. In 1996, they retained him as President and CEO, working on behalf of thousands of small businesses and entrepreneurs.
He is grateful for the many professional successes he has enjoyed, for the steadfast loyalty and unwavering love of his family and friends, and for the opportunity to achieve his American Dream.
---
Melanie Holmes Vice President, World of Work Solutions, Manpower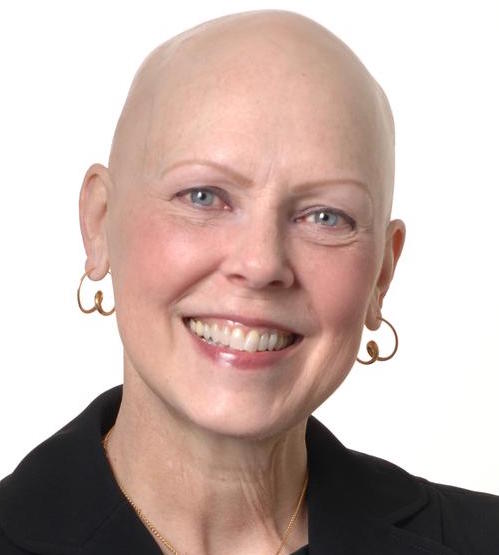 Melanie Holmes is Vice President, World of Work Solutions. She is dedicated to advancing Manpower's position as the thought leader in the contemporary world of work. She shares Manpower's extensive labor force knowledge while building strategic partnerships with government, universities and other leadership organizations. Melanie is also responsible for community investment at Manpower, which includes volunteerism, community relations and philanthropy.
Active in the Milwaukee community, Melanie serves on the following boards: Milwaukee Area Technical College, Milwaukee Area Workforce Investment Board, Milwaukee Urban League, COA Youth and Family Centers and Big Brothers Big Sisters.
You can learn more about Melanie and the changing world of work by reading her blog at manpowerblogs.com/holmes. You can also follow her on Twitter @manpowertalks.
---
Dwight Davis Chairman of the Board & CEO, Greenheck Fan Corp.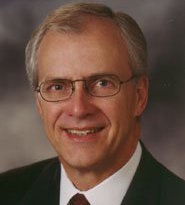 Dwight Davis is the Chairman of the Board and CEO of Greenheck Fan Corporation. Prior to joining Greenheck in 2001, Dwight Davis retired in July 2000, after a 15-year career with Wausau Insurance Companies and the insurer's parent company, Boston-based Liberty Mutual Group. He held various senior executive positions with Wausau, ending his career as the company's President and COO and as an Executive Vice-President of Liberty Mutual.
Previously, Davis had a nineteen-year career as a community college executive in Illinois and Wisconsin. From 1977 to 1985 he was President of Northcentral Technical College headquartered in Wausau, WI.
Throughout his career Davis has been active in civic and professional leadership roles. Currently he serves as a director of Wausau Insurance Companies; Wausau Benefits, Inc.; Wausau Homes, Inc.; M&I First American Bank; and numerous civic boards. He is also a director of the Wisconsin Manufacturers and Commerce Association.
A native of Plymouth, WI, Davis holds a bachelor's degree from the University of Wisconsin-Stout, a master's degree from Michigan State University, and doctorate from the University of Illinois.
---